Quick Start
1. Select your favorite template on the left, get code on the right.
2. If no template fit your needs, adjust layout in the manual settings pane.

Check 'Design Item Details' to adjust flex items on the left-bottom of page.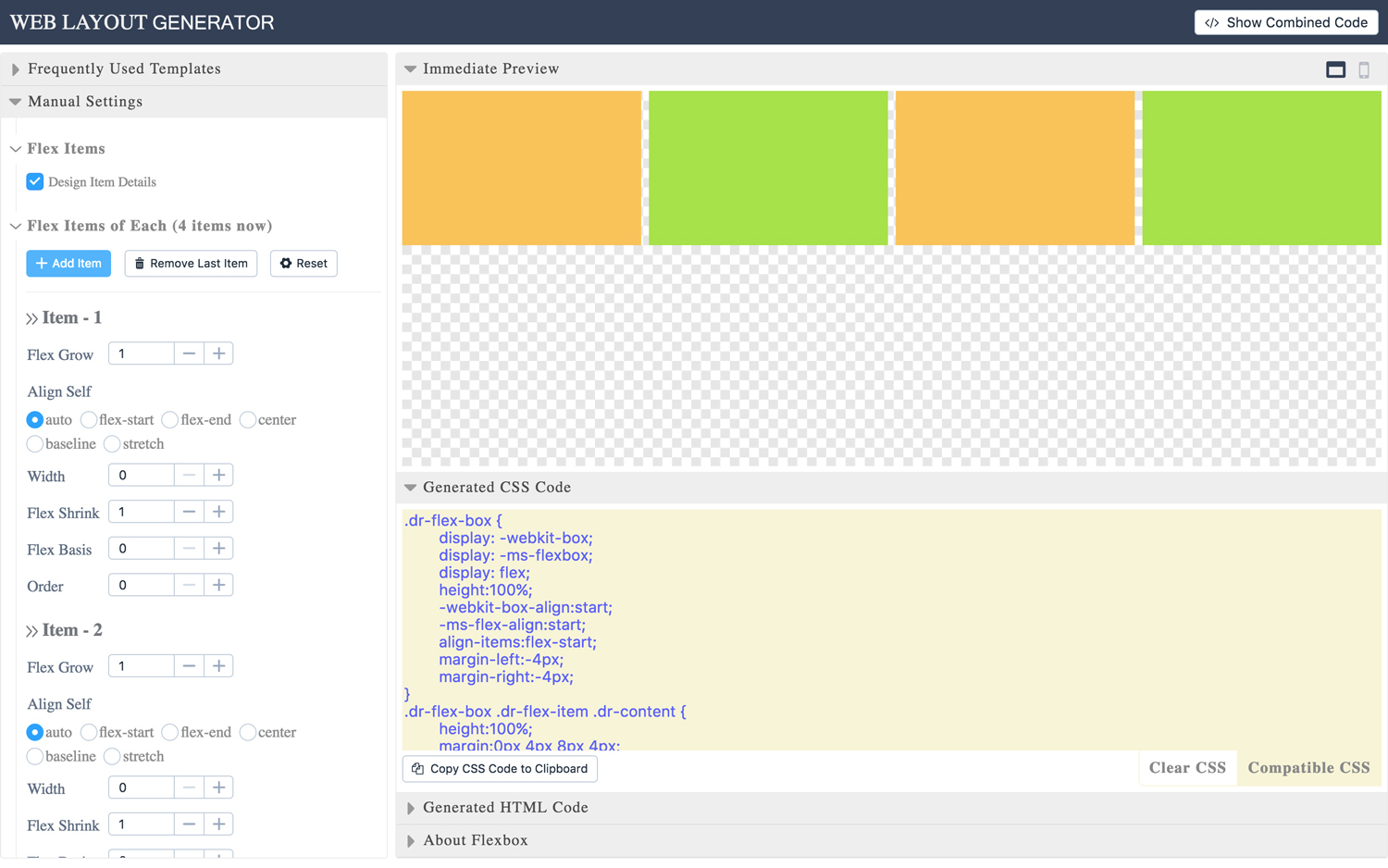 3. Get Generated Code in a html file.
Click 'Show Combined Code' button at the right side of page header.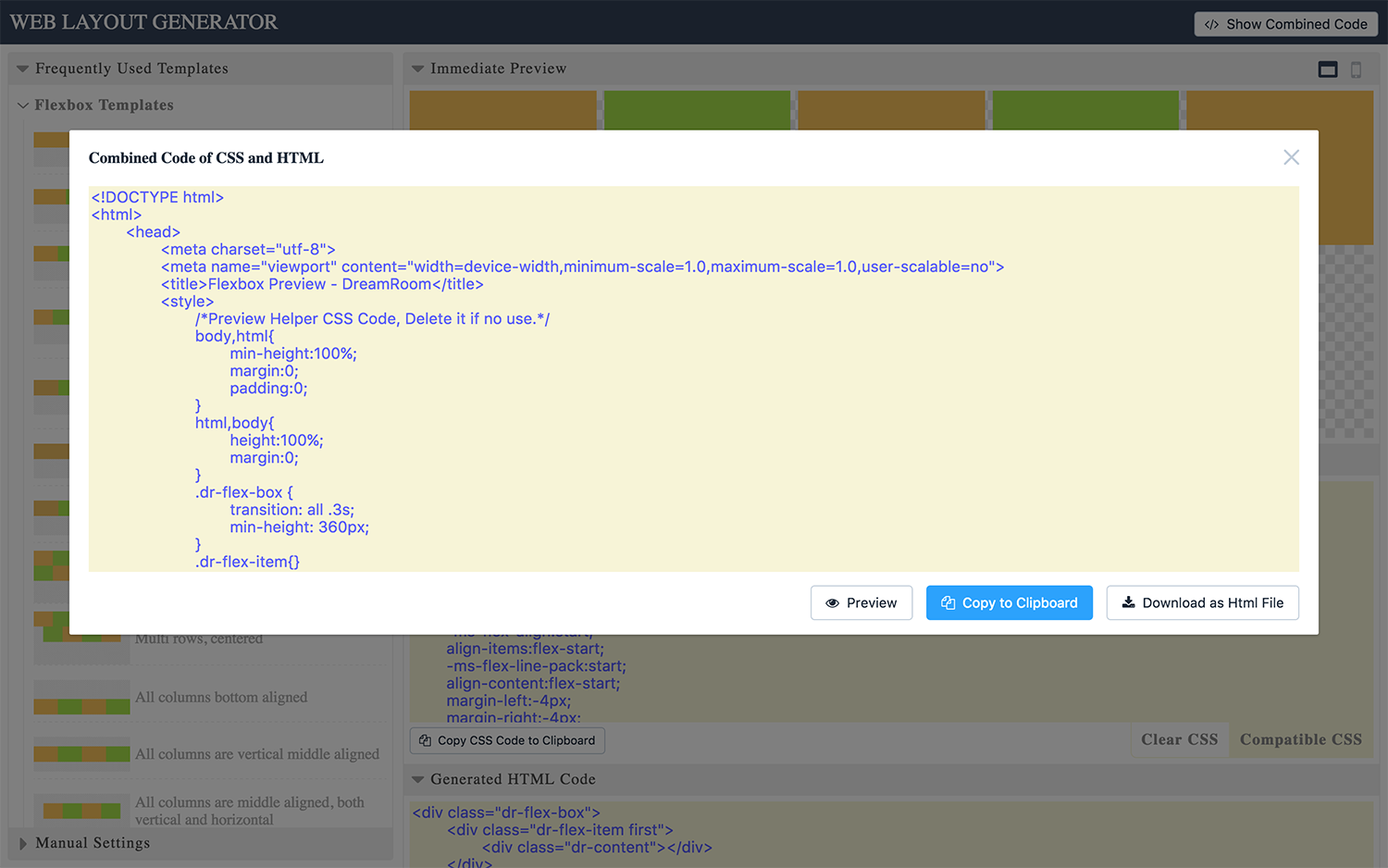 On the popup dialog,you can copy all code to clipboard or download it as a html file.